Requirements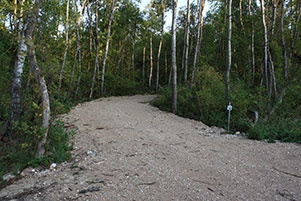 These requirements are mandatory so that the quality and ambience of Sunset Bay Estates is assured over time for all owners. This section is updated as needed so please check back to make sure you have the latest information.
The Red River Planning District Planning Area Board administers the building requirements for the RM of St. Clements, and will be important, helpful contacts for you to make. Clicking the link above will take you directly to their website.
The rest of this page is specific to Sunset Bay Estates and describes a list of requirements and regulations.
You can also download the latest Requirements listing by clicking here. Revision 2 is the current version.
Building Size
All bungalow style (one storey) homes must be 1,200 square feet or larger.
All two storey homes must be 1,450 square feet or larger.
No home may be more than 35 feet off of the ground.
Mobile Homes
Manitoba Hydro will not hook up to a camper, nor should the camper be skirted or the wheels removed.
Timing
There is no time limit to start construction of the home, but once the home's foundation is complete the building must be closed in (complete with an exterior finish) within two (2) years.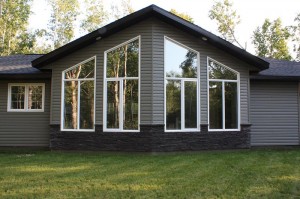 Limits to Tree Clearing
The lot owner may not clear trees from the setbacks. The side yard setback is fifteen (15) feet, and the front yard setback is twenty-five (25) feet. The front yard is defined as closest to the road, and the side yard is all other lot boundaries.
No dumping and Lot Cleanliness
Lot owners may not dump clearing spoil or any construction waste onto any public reserve within the development. Lot owners must keep their site neat and tidy at all times.
One Lot Approach From the Road
Each building site shall have only one approach from the road, and that approach may not be wider than thirty (30) feet.

Age of Ready-to-Move (RTM) Homes
The only "ready to move" (RTM) and modular homes that shall be allowed to be moved onto the site are homes that are less than one (1) year old.
Garage Size
No more than one garage to a maximum of 30 feet by 30 feet, and no more than one outbuilding or shed to a maximum of 12 feet by 12 feet may be erected on any building site.
Adherence to Codes
All homes must be built to all Rural Municipality of St. Clements building code and fire code regulations.
Before construction begins, all necessary permits and approvals must be obtained, as per the Red River Planning District (R.R.P.D.) Phone 204-482-3717 (info@rrpd.ca), and the Rural Municipality of St. Clements (http://www.rmofstclements.com).
No Commercial Enterprises
. Home owners may not engage in any commercial enterprise out of their home.
Low Pressure Waste Water Sewer System
Home owners must hook up to the Municipal Low Pressure Sewer System. The Municipal Sewer System will be funded by means of a Local Improvement District (LID) that is added to the annual lot tax bill paid for by the home owners commencing in fiscal year 2015 for a period of twenty years. There are three important advantages to this RM controlled low pressure system:
It eliminates the need for the home owner to be always conscious of how much water they have used and when they need to arrange for their next pump out,
There is a significant reduction in the visibility of the septic truck in the area which can be annoying to persons living in the area as experienced by other developments which have no similar low pressure system in place and
Depending on the amount of water use an owner would have had to pay an average of about $85.00 for each pump out without the low pressure water system. A family living year round in the development may actually save money.
This is a waste water system most often used in rural areas. It operates by having a holding tank on your property connected to a lagoon by means of a pipe and pump network
When a toilet is flushed, the effluent goes first to your holding tank and is then pumped to the lagoon by means of pumps and main pipes. Your holding tank is then pumped out once a year only, full time residents included, with no overflow concerns.
With this system in place, full time residency is an attractive long term option to consider.
Permits
Before construction begins, all necessary permits and approvals must be obtained, as per the Selkirk and Distrct Planning Area (http://selkirkplanning.com/default.asp), and the Rural Municipality of St. Clements (http://www.rmofstclements.com)