About Sunset Bay Estates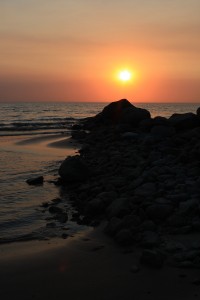 A Convenient, Beautiful Location
Sunset Bay Estates is a new, well-situated, fully serviced Lake Winnipeg community featuring large well-treed lots that are a minimum of 1/2 acre. The community is located just 50 minutes north of Winnipeg, and only 5 minutes from world class Grand Beach. Our development team has used their decades of experience to design an aesthetically pleasing site layout with every lot backing onto green space (not another lot) for your privacy.
Abundant Amenities
Sunset Bay Estates features large private lots. Enjoy the healthy lake lifestyle with nearby amenities such as beaches, golf, boating, walking trails, shopping, restaurants, casino, snowmobiling and cross country skiing. A children's play area is built into the design located between Phase 2 and Phase 3. Most importantly, Sunset Bay Estates features a Municipal Low Pressure Sewer System – an environmentally friendly amenity that is leading edge in comparison to other lakeside developments. Police, fire and medical services are positioned in close proximity.
Build When and What YOU Want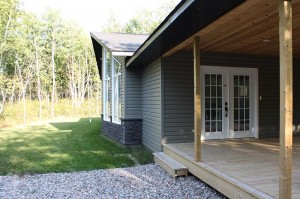 You can escape the city for a weekend, or forever. There is no time limit to start building your cottage. This means you can invest in a lot before prices rise, and build when you are ready. Building requirements are flexible enough to allow you to personalize your cottage experience, but clear enough to ensure that everyone's space is respected and valued.
A Great Investment
Finding a new, large, well treed, beach access lot within 50 minutes of Winnipeg is rare. These lots start at $37,500! With a $1000 down payment the developer will finance the lot over 15 years at 5%p.a. With a lot valued at $37,500 the monthly payment would be under $289. And best of all – you are already pre approved – NO ONE IS TURNED DOWN! A low monthly payment will allow you to secure your dream property for your future, or build your dream cottage now. And the Low Pressure Sewer System will add significant long term value to the entire development. Purchasing a lot now in Sunset Bay Estates is a great investment for families, retirees, or commuters.